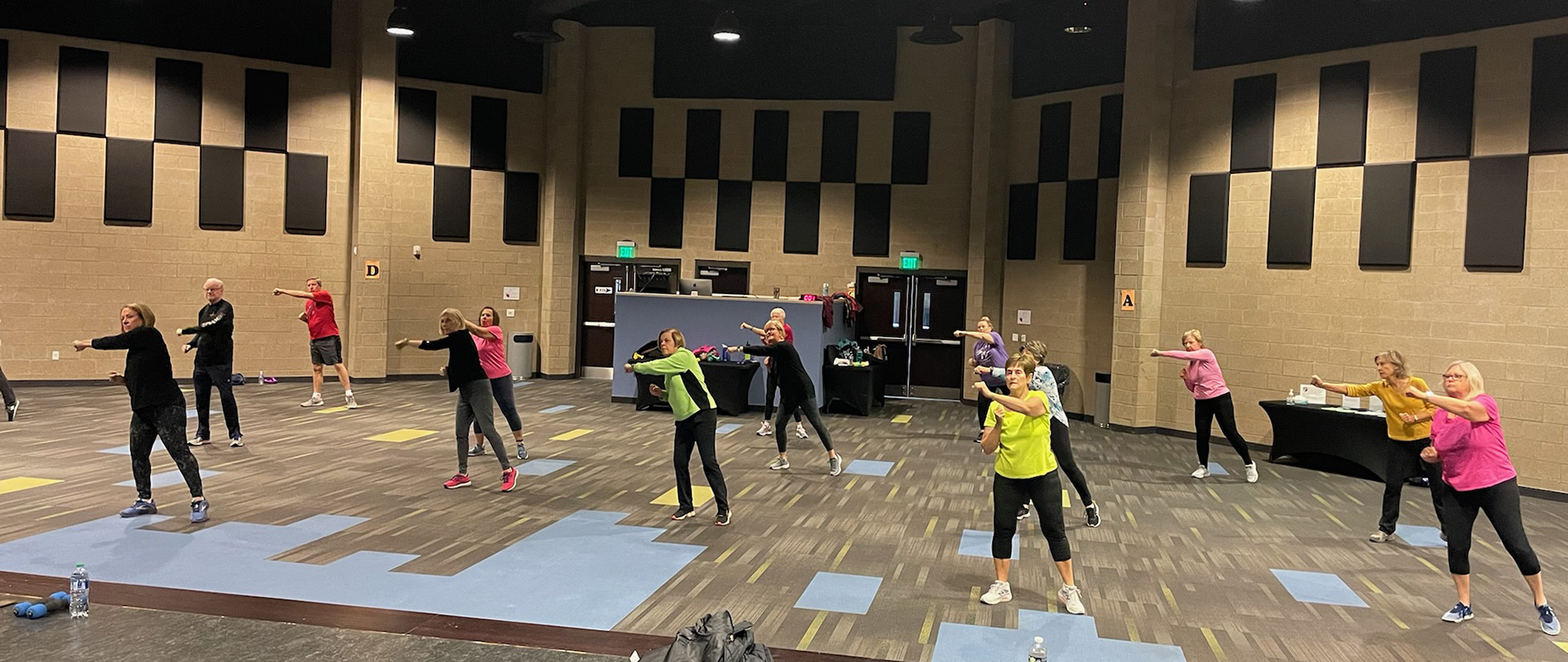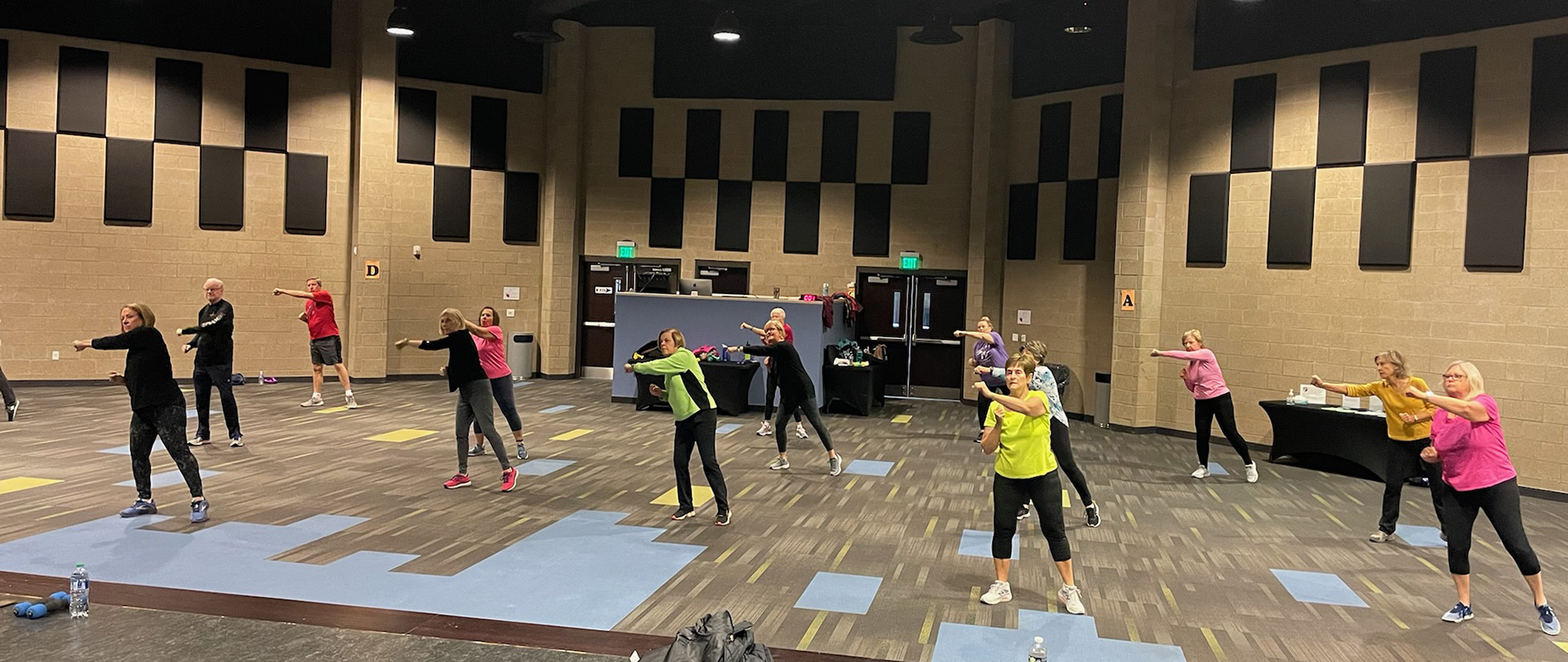 Adults of all ages are invited to our CHAMP Fitness group exercise classes! Enjoy fun and fellowship while improving your overall balance and energy level. Classes include a variety of exercise options with moderate cardio, strength training, and pilates. Try your first class FREE! Ages 18+
Cost: $20 per month (payments due on the 1st of each month)
---
Weekly Class Schedule
| | | | |
| --- | --- | --- | --- |
| Day | Time | Class Type | Location |
| Mondays | 10:00 AM | Cardio | Calvary Life Center, 1200 |
| Tuesdays | 10:00 AM | Pilates (on 3rd Tuesday) | Calvary Main Building, 200 |
| Wednesdays | 10:00 AM | Cardio | Calvary Life Center, 1200 |
| Wednesdays | 11:00 AM | Strength Training | Calvary Life Center, 1200 |
| Thursdays | 10:00 AM | Cardio | Calvary Life Center, 1200 |
| Fridays | 10:00 AM | Cardio | Calvary Life Center, 1200 |
| Fridays | 11:00 AM | Strength Training | Calvary Life Center, 1200 |


December Fitness
Monday, December 11
Chris
Wednesday, December 13
Rose
Wednesday, December 13

Rose (11:00 AM)

Thursday, December 14

Janet

Friday, December 15
Rose
Friday, December 15
Amy

(11:00 AM)
---
Healthy Hearts Cardio
This class utilizes a variety of stretches, low-impact aerobics, and muscle conditioning exercises to help increase endurance and develop a strong heart. This class is geared towards active adults.
Upper Body Strength Training
— exercises done while seated or standing
This class includes stretches, thera-bands, and weighted dowels that can be adjusted to personal strength levels. This class is geared to anyone who wants to focus on upper extremity strengthening.
3rd Tuesday of the month *Pilates wil not be offered this month.
This class utilizes a series of non-impact exercises to develop strength, flexibility, and balance.
*Please bring your own mat.
---
Please check the CHAMP weather hotline 704.341.5473 on mornings when inclement weather is possible. The weather hotline will be updated by 9:15 AM.
---
Questions? Contact Kelly Lamb, 704.887.3689, klamb@calvarychurch.com